Our final vocabulary lesson is all about travelling and vacations. Learn these German words and you'll be well prepared on your next journey abroad.
This lesson is part of the chapter "Learning German".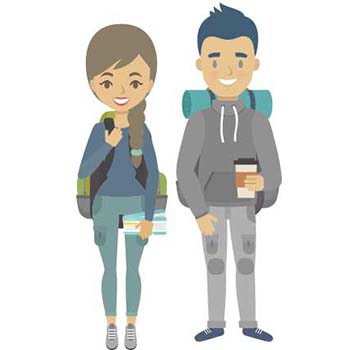 Travelling & Leisure time
English
German
Pronunciation
(Audio)

(to) travel

reisen

(die) Reise

(die) Reisen

Bon voyage! / Have a good trip!

Gute Reise!

(die) Ferien

(die) Ferien

(der) Urlaub

(die) Urlaube

(der) Koffer

(die) Koffer

(to) pack bags

Koffer packen

(der) Rucksack

(die) Rucksäcke

baggage

(das) Gepäck

(der) Reiseführer

(die) Reiseführer

(der) Pass
(der) Reisepass

(die) Pässe
(die) Reisepässe

(die) Grenze

(die) Grenzen

(das) Hotel

(die) Hotels

(to) reserve / (to) book

reservieren
buchen

(die) Reservierung

(die) Reservierungen

(der) Tourist

(die) Touristen

tourist information

(die) Touristen-Information

(die) Karte
(der) Plan

(die) Karten
(die) Pläne

(der) Stadtplan

city maps / town maps

[Pl]

(die) Stadtpläne

(der) Ausflug

(die) Ausflüge

(das) Zelt

(die) Zelte

(der) Campingplatz
(der) Zeltplatz

(die) Campingplätze
(die) Zeltplätze

(to) tent / (to) camp

zelten
campen

(to) bathe / (to) go swimming

baden
schwimmen

(der) Strand

(die) Strände

(das) Flugzeug

(die) Flugzeuge

fliegen

(der) Flughafen

(die) Flughäfen

(das) Schiff

(die) Schiffe

(der) Hafen

(die) Häfen
Vocabulary trainer: Travelling & Leisure time in German
How do you say
passport
in German?
Correct answers: 0
Wrong answers: 0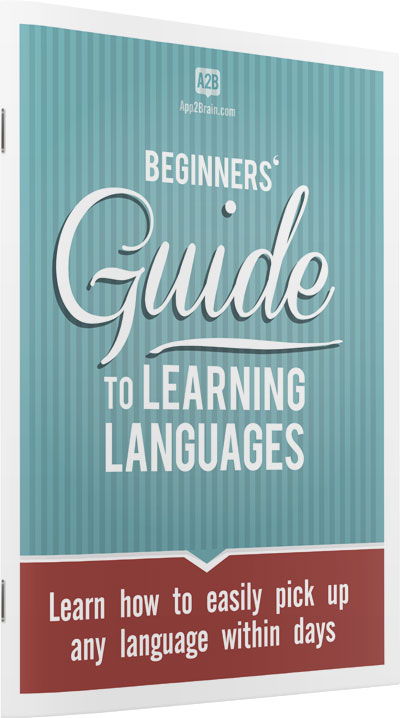 Download your free language learning guide
Our free 18-page PDF ebook will teach you how to:
Get (and stay) motivated learning a new language
Achieve 80% of your goals with only 20% of the effort
Make your learning experience more fun than ever
Latest posts from our language learning blog
[fusion_recent_posts layout='thumbnails-on-side' hover_type='none' columns='2′ number_posts='6′ thumbnail='yes' title='yes' meta='yes' excerpt='yes' excerpt_length='15' strip_html='yes' hide_on_mobile='no' animation_type='none'][/fusion_recent_posts]