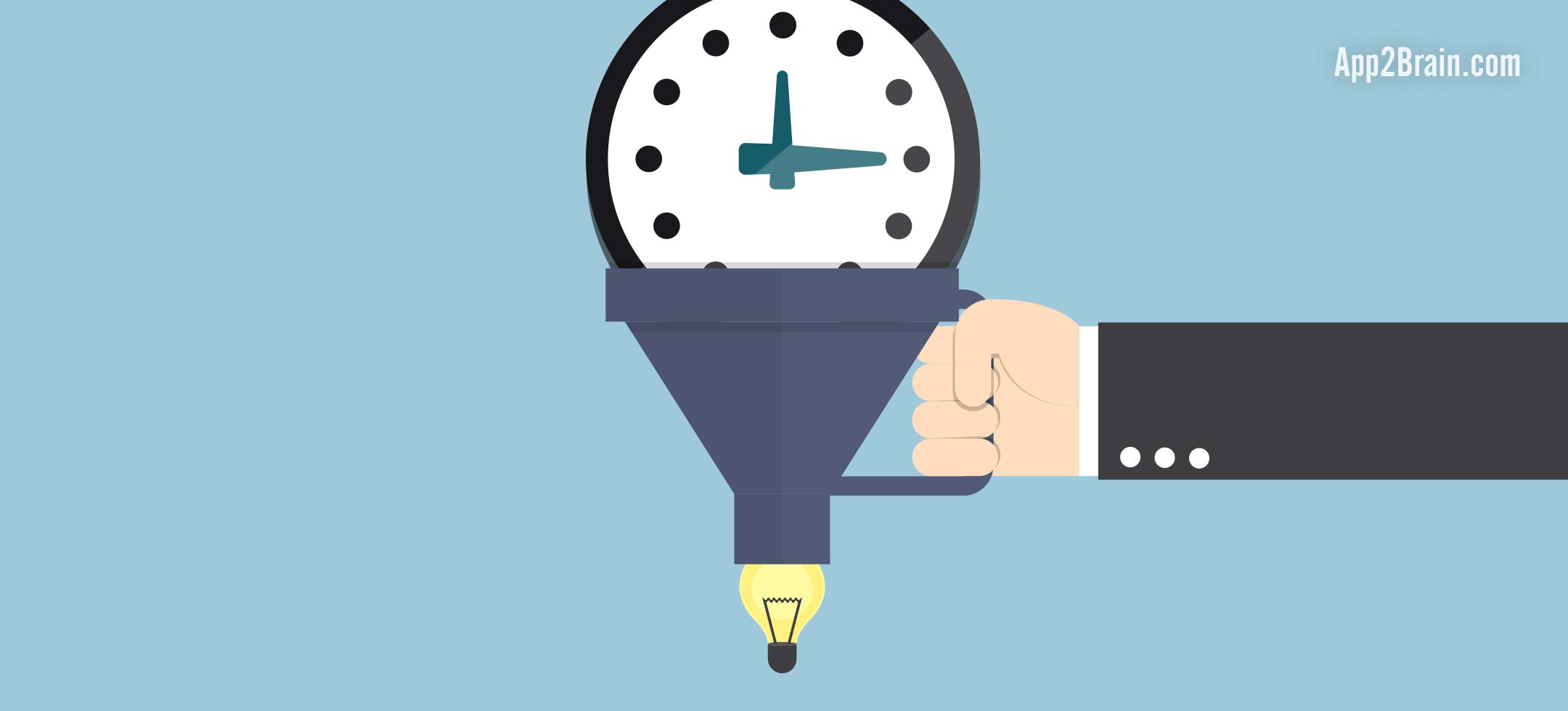 We all know that consistency is key when it comes to learning a new language. You should practice every day (or more than once!) – even if it's just for a few minutes at a time. But some days start off in a rush and get even busier, and sometimes you don't realize that you've slacked off on your language practice until you're already getting ready for bed.
You know that you can't wait for it to be convenient. You need to make the time. But where can you get it from?
1. Find a language partner to text throughout the day
Language is all about communication, so what could be better than finding someone interesting to practice your new skills with? Make a profile on Italki or InterPal and search for another non-native speaker looking to practice the same target language or a native speaker who wants to practice your native language. If you set up a language exchange, make sure to agree on a schedule so that you both give and take.
You can exchange messages via email or on a social media app you already use (Skype, WhatsApp, FB Messenger…) and check frequently to keep the conversation going all week long. Reply to your partner whenever you have a few minutes of downtime – during breakfast, while cooling off at the gym, or while waiting for the bus.
Try to keep your messages short so that you don't get overwhelmed and procrastinate replying to your partner!
2. Listen to audio in your target language
Choose fifteen minutes of downtime in your day, whether that's the time you spend commuting, waiting in line, exercising, or tidying up – and turn it into practice time by finding a good podcast, audiobook, music playlist, or news broadcast.
Just by keeping some interesting audio running in the background, you're letting your ears acclimate to the sounds of the new language. Simply exposing yourself to your target language as spoken by a native speaker will help you learn to process the sounds into meaningful sentences. Of course, the benefits can be multiplied by doing more than just passively listening. Try repeating some of the words or phrases you hear, or listen for and identify the vocabulary words you already know.
For a more instructional approach, you can also find a dual-language podcast which teaches you some of the finer points in a language you're already fluent in.
3. Practice thinking in your target language
Build confidence and fluency all by yourself without taking a single second away from another task on your agenda. There's nothing new to learn – all you have to do is draw on the vocabulary and grammar skills you've already mastered.
For five minutes three times a day, commit to thinking exclusively in your target language.
Narrate your activities in your head in your target language, describing, for example, how you are doing the laundry, what you are cooking for dinner, or what you are looking for at the store. Or, you can pick a topic that's interesting to you – describing what you did during the day, the plot of your favorite movie, or the content of an article or current event you just heard about. You'll have fun stringing together authentic sentences.
To get even more out of the exercise, quickly jot down any words or phrases you couldn't translate and add them to your flashcards later.
These skills translate quickly and easily into conversational fluency, so if you feel especially brave, you can even try doing it out loud!
Use these tips every day!
Make it an automatic habit by picking a cue that will remind you to take action. You might decide to reply to your language partner every time you find yourself scrolling through your newsfeed, or maybe you throw it in as you empty out your inbox at the end of the day. Maybe you fish out your headphones and set up your podcast every time you walk out the door, making the commitment to listen whenever you're on the go.
Your extra fifteen minutes of practice each day will make a huge difference in how quickly you make progress. Pick one of the tips above and start adding more study time to your schedule today!
DOWNLOAD YOUR FREE LANGUAGE LEARNING GUIDE
Our free 18-page PDF ebook will teach you how to:
Get and stay motivated learning a new language
Achieve 80% of your goals with only 20% of the effort
Make your learning experience more fun than ever