Now let's learn some basic Italian conversation. This lesson will teach you how to introduce yourself, as well as simple words and phrases like yes, no, excuse me and I don't understand. Learn these and you'll be ready to conduct short conversations in Italian.
This lesson is part of the chapter "Learning Italian".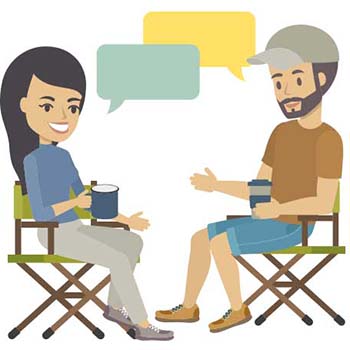 Vocabulary
Basic conversation
English
Italian
Pronunciation
(Audio)
yes
si
no
no
please / you're welcome
per piacere
prego or figurati


you're very welcome
sei veramente il benvenuto
thank you
grazie
thank you very much
grazie mille
thanks
grazie
Excuse me!
Mi scusi!
Communication
English
Italian
Pronunciation
(Audio)
I understand.
Capisco.
I don't understand
Non capisco.
Hello (on the phone) / I beg your pardon?
pronto
What does that mean?
Cosa significa?
I don't know.
non lo so
I don't speak Polish.
Non parlo Polacco.
I speak a little Polish.
Parlo poco Polacco.
Do you speak english? (informal)
Parli Inglese?
Do you speak english? (formal)
Lei parla Inglese?
Yes, I do speak english.
Si, parlo inglese.
No, I don't speak english.
No, non parlo inglese.
Making acquaintances
English
Italian
Pronunciation
(Audio)
Please talk more slowly!
Parla più piano perfavore!
Nice to meet you!
Piacere di conoscerti!
How are you?
Come stai?
Good, thank you
Bene, grazie!
I'm well, thanks!
Sto bene, grazie!
Not bad, thanks!
Non male, grazie!
very bad
molto male
What's your name?
Come ti chiami?
My name is [...].
mi chiamo
What's your first name?
Qual'e il tuo nome?
My first name is [...]
Il mio nome è […].
How old are you?
Quanti anni hai?
I'm [...] years old.
Ho […] anni.
What are your hobbies?
Quali sono i tuoi hobby?
What do you like doing?
Cosa ti piace fare?
What are you doing (at the moment)?
Cosa stai facendo adesso?
Where do you live?
Dove abiti?
I live in [...]
Vivo a […].
I'm from England
Vengo dall'Inghilterra.
I'm English
Sono Inglese.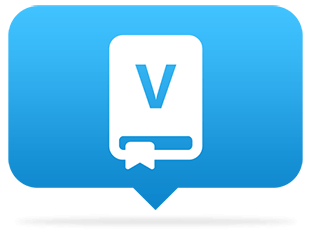 Use our free online vocabulary trainer to learn these and many other useful Italian words and phrases
The free App2Brain vocabulary trainer is a fun and effective way to memorize vocabulary. It helps you learn hundreds of basic Italian words and phrases quickly. Try it out now!