Let's talk about people, jobs and professions. These words and phrases will help you when talking about yourself and others, or when you're planning to apply for a new job abroad.
This lesson is part of the chapter "Learning Italian".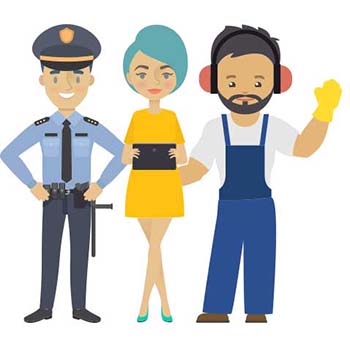 People
English
Italian
human (being) / person
(essere) umano
persona
people / humans
gente
persone
umani
woman
donna
man
uomo
child
bambino
girl
bambina
ragazza
boy
bambino
ragazzo
Professions
English
Italian
profession
professione
employee / worker
dipendente
operaio
clerk / official
impiegato
ufficiale
colleague
collega
pensioner / retiree
pensionato
unemployed person / jobseeker
disoccupato
doctor
dottore
journalist
giornalista
engineer
ingegnere
boss
capo
director
direttore
manager
manager
responsabile
secretary
segretaria
driver
autista
farmer
contadino
baker
panettiere
salesman (m), saleswoman (f)
venditore (m), venditrice (f)
nurse
infermiere
policeman (m), policewoman (f)
poliziotto (m), poliziotta (f)
cook / chef
cuoco
chef
teacher (m), female teacher (f)
insegnante
professore (m), professoressa (f)
shoemaker

[Sg]

calzolaio
shoemakers

[Pl]

calzolai
watchmaker

[Sg]

orologiaio
watchmakers

[Pl]

orologiai
Work & Application
English
Italian
(to) work
lavorare
work / job
lavoro
workplace
luogo di lavoro
employment / occupation
impiego
occupazione
office
ufficio
factory
industria
construction site
cantiere
salary
salario
stipendio
(to) earn
guadagnare
(to) look for a job
cercare lavoro
(to) find a job
trovare lavoro
job interview
colloquio di lavoro
CV
curriculum
education
formazione
experience
esperienza
Vocabulary trainer: People & Professions in Italian
How do you say
(to) find a job
in Italian?
Correct answers: 0
Wrong answers: 0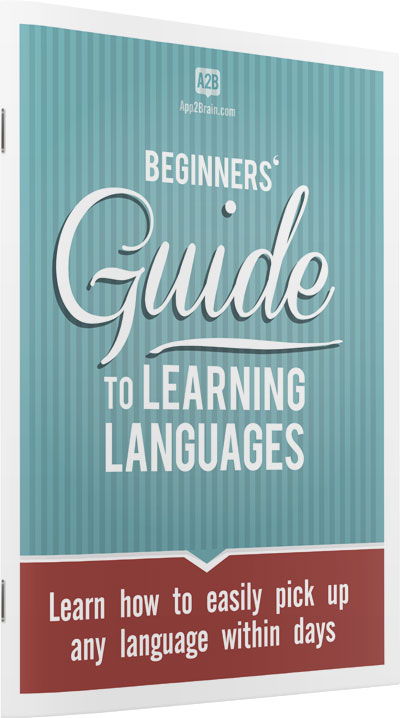 Download your free language learning guide
Our free 18-page PDF ebook will teach you how to:
Get (and stay) motivated learning a new language
Achieve 80% of your goals with only 20% of the effort
Make your learning experience more fun than ever
Latest posts from our language learning blog
[fusion_recent_posts layout='thumbnails-on-side' hover_type='none' columns='2′ number_posts='6′ thumbnail='yes' title='yes' meta='yes' excerpt='yes' excerpt_length='15' strip_html='yes' hide_on_mobile='no' animation_type='none'][/fusion_recent_posts]