Now let's learn some basic Indonesian conversation. This lesson will teach you how to introduce yourself, as well as simple words and phrases like yes, no, excuse me and I don't understand. Learn these and you'll be ready to conduct short conversations in Indonesian.
This lesson is part of the chapter "Learning Indonesian (Bahasa Indonesia)".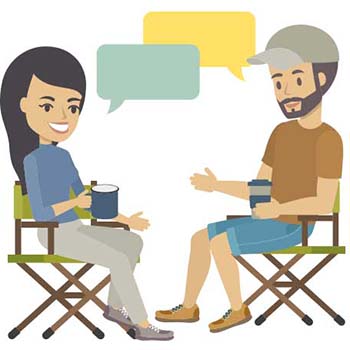 Basic conversation
English
Indonesian
Pronunciation
(Audio)
yes
iya
no
tidak
please / you're welcome
sama-sama
you're very welcome
sama-sama
thank you
terima kasih
thank you very much
terima kasih banyak
thanks
makasih
Excuse me!
Permisi!
Communication
English
Indonesian
Pronunciation
(Audio)
I understand.
Saya mengerti.
I don't understand.
Saya tidak mengerti.
Hello?

(on the phone)

/ I beg your pardon?
halo
What does that mean?
Itu artinya apa?
I don't know.
Saya tidak tahu.
I don't speak Polish.
Saya tidak bisa berbahasa Polandia.
I speak a little Polish.
Saya bisa berbahasa Polandia sedikit.
Do you speak English?

(informal)

Bisa ngomong Inggris nggak?
Do you speak English?

(formal)

Apa anda bisa berbahasa Inggris?
Yes, I do speak English.
Iya, saya bisa berbahasa Inggris.
No, I don't speak English.
Tidak, saya tidak bisa berbahasa Inggris.
Making acquaintances
English
Indonesian
Pronunciation
(Audio)
Please talk more slowly!
Mohon berbicara lebih pelan!
Nice to meet you!
Senang bertemu denganmu!
How are you?
Bagaimana kabarmu?
Good, thank you!
Baik, terima kasih!
I'm well, thanks!
Saya baik-baik saja, terima kasih!
Not bad, thanks!
Lumayan, terima kasih!
very bad
sangat buruk
What's your name?
Nama kamu siapa?
My name is [...].
Nama saya […].
What's your first name?
Nama pertamamu apa?
My first name is [...]
Nama pertama saya adalah […].
How old are you?
Berapa umur kamu?
I'm [...] years old.
Saya berumur […] tahun.
What are your hobbies?
Hobi kamu apa saja?
What do you like doing?
Apa yang suka kamu lakukan?
What are you doing (at the moment)?
Apa yang sedang kamu lakukan sekarang?
Where do you live?
Kamu tinggal dimana?
I live in [...].
Saya tinggal di […].
I'm from England
Saya berasal dari Inggris.
I'm English
Saya orang Inggris.
Vocabulary trainer: Conversations in Indonesian
How do you say
yes
in Indonesian?
Correct answers: 0
Wrong answers: 0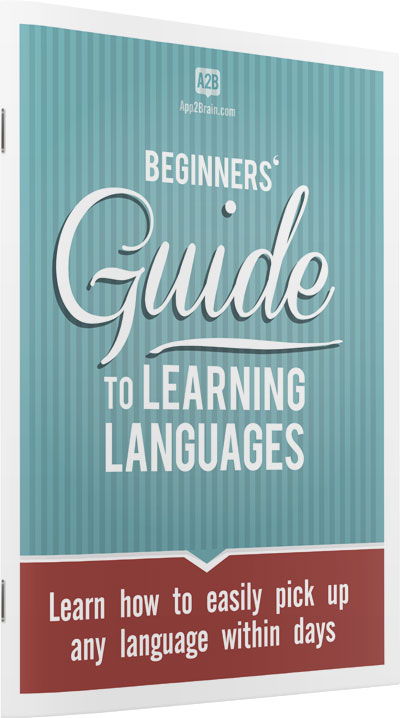 Download your free language learning guide
Our free 18-page PDF ebook will teach you how to:
Get (and stay) motivated learning a new language
Achieve 80% of your goals with only 20% of the effort
Make your learning experience more fun than ever
Latest posts from our language learning blog
[fusion_recent_posts layout='thumbnails-on-side' hover_type='none' columns='2′ number_posts='6′ thumbnail='yes' title='yes' meta='yes' excerpt='yes' excerpt_length='15' strip_html='yes' hide_on_mobile='no' animation_type='none'][/fusion_recent_posts]