Let's talk about people, jobs and professions. These words and phrases will help you when talking about yourself and others, or when you're planning to apply for a new job abroad.
This lesson is part of the chapter "Learning Dutch".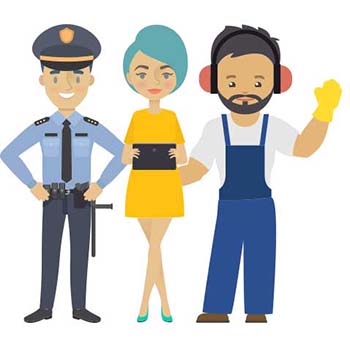 People
English
Dutch
Pronunciation
(Audio)
human (being) / person
mens
persoon


people / humans
mensen
woman
vrouw
man
man
child
kind
girl
meisje
boy
jongen
Professions
English
Dutch
Pronunciation
(Audio)
profession
beroep
employee / worker
werknemer
arbeider


clerk / official
bediende
colleague
collega
pensioner / retiree
gepensioneerde
unemployed person / jobseeker
werkloze
werkzoekende


doctor
dokter
journalist
journalist
engineer
ingenieur
boss
baas
director
directeur
regisseur


manager
manager
secretary
secretaris
driver
chauffeur
farmer
boer
agrariër


baker
bakker
salesman (m), saleswoman (f)
verkoper (m), verkoopster (f)
nurse
zuster
policeman (m), policewoman (f)
politieman (m), politievrouw (f)
cook / chef
kok
chef


teacher (m), female teacher (f)
leraar (m), lerares (f)
shoemaker

[Sg]

schoenmaker
shoemakers

[Pl]

schoenmakers
watchmaker

[Sg]

horlogemaker
watchmakers

[Pl]

horlogemakers
Work & Application
English
Dutch
Pronunciation
(Audio)
(to) work
werken
work / job
werk
baan


workplace
werkplek
employment / occupation
werk
in dienst
beroep



office
kantoor
factory
fabriek
construction site
bouwplaats
salary
salaris
(to) earn
verdienen
(to) look for a job
werk zoeken
(to) find a job
werk vinden
job interview
sollicitatiegesprek
CV
CV
education
opleiding
experience
ervaring
Vocabulary trainer: People & Professions in Dutch
How do you say
employee / worker
in Dutch?
Correct answers: 0
Wrong answers: 0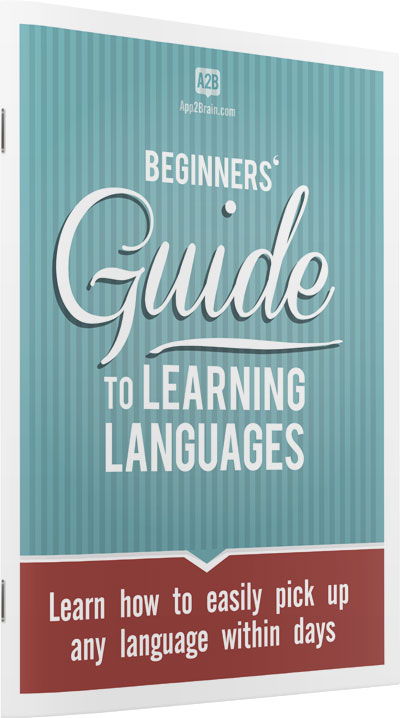 Download your free language learning guide
Our free 18-page PDF ebook will teach you how to:
Get (and stay) motivated learning a new language
Achieve 80% of your goals with only 20% of the effort
Make your learning experience more fun than ever
Latest posts from our language learning blog
[fusion_recent_posts layout='thumbnails-on-side' hover_type='none' columns='2′ number_posts='6′ thumbnail='yes' title='yes' meta='yes' excerpt='yes' excerpt_length='15' strip_html='yes' hide_on_mobile='no' animation_type='none'][/fusion_recent_posts]