Learn Chinese (Mandarin) by watching our Top 10 recommended videos from around the web for learning the Chinese language.
This lesson is part of the chapter "Learning Chinese (Mandarin)".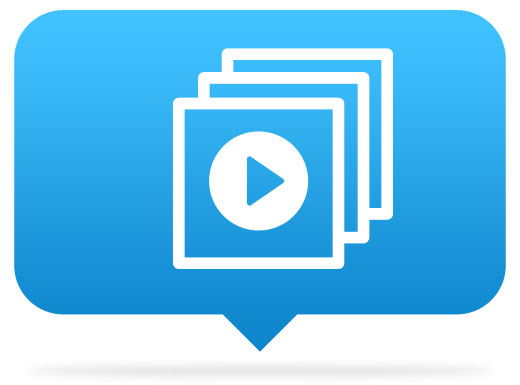 1. Learn Basic Mandarin
DayOne Mandarin is a free online learning session combining video tutorials with an array of interactive exercises designed to teach users what they need to communicate on the first day in China. The complete course is available on the official site.
Created by Fluenz.com
Playlist Available at Fluenz.com
2. ABCs of Chinese Intro Videos
All 100,000 Chinese characters are merely different combinations of 400 simple pictographs and ideographs, claims the ABCs of Chinese. In order to rapidly learn Chinese characters and successfully retain them, the secret is to first thoroughly master these 400 basic pictographic components! Their radical approach called ("部首", ha ha) helps the user to quickly master endless number of Chinese characters.
Created by AbcOfChinese.com
Playlist
3. Happy Chinese
An entertaining Chinese TV series, with English and Chinese subtitles, aimed at advanced learners of the language. However, beginners and those with limited knowledge of Chinese will also be able to pick up a lot from the show, not least because of the subtitles, but because there are regular fun and engaging vocabulary, phrasal and grammar review points which cover all the basics that even the complete beginner would be learning in the first few chapters of a study book. This series has something for everyone.
Created by CCTV4
Playlist
4. Learning Chinese is Fun!
"Learning Chinese is Fun" is an interactive language instructional series designed to educate and entertain. Through the use of dazzling visual effects and creative story telling, "Learning Chinese is Fun" is true to its name. This series goes far beyond just language instruction, it also educates children on Chinese history, legends, and the traditional culture that makes up over 5,000 years of Chinese civilization.
Created by NTDTV
Playlist
6. Learn Chinese in a Minute
This series of short videos teaches the basics of the Chinese language in an effortless and entertaining way. The brief lessons focus on specific issues, aiming to cover the basics of Chinese!
Created by radio86.com
Playlist
7. Fun Fun Elmo: A Mandarin Language Learning Program
You cannot ignore Elmo – even if he speaks Chinese! Sesame Workshop's developing Chinese Culture and Language series "Fun Fun Elmo" will not only cater to the vast populations of Chinese communities, but will also encourage Chinese cultural appreciation and exchange, using locally developed content from China. "Fun Fun Elmo" introduces viewers to the Mandarin language through animation and live action films. Each episode introduces a Chinese tone, word, and stroke order for writing characters.
Created by PBS, SesameStreet
Playlist
8. Learn Chinese with Video
This course is completely in Chinese, so it's rather aimed at intermediate learners. It teaches you basic Chinese vocabulary as well as the spelling and pronunciation of common Chinese words and phrases.
Created by Chineseclass101.com
Playlist
9. Learn Chinese – Chinese For Beginners
A brief course designed for first-timers, presented by a native teacher in a leasurely manner. Ideal for beginners and learners with a basic understanding of Chinese.
Created by Mawuood Academy
Playlist
10. Learn a Chinese Phrase
What does it mean to "blow cow hide" in Chinese? This, and many other questions are answered by Wayne State University's amazing student program, dedicated to untangling complex Chinese phrases. Must see for beginners and advanced learners alike!
Created by Wayne State University
Playlist
Extra: Learn Chinese Pinyin
This series tackles the very basics of Mandarin, starting with the essentials of Pinyin. A must for every beginner!
Created by LearnHowToChinese
Playlist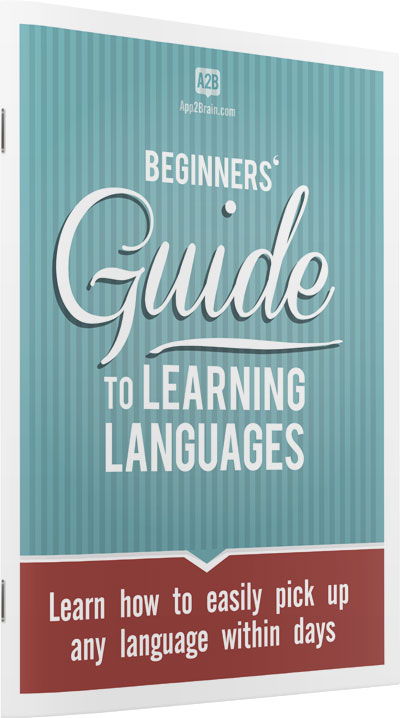 Download your free language learning guide
Our free 18-page PDF ebook will teach you how to:
Get (and stay) motivated learning a new language
Achieve 80% of your goals with only 20% of the effort
Make your learning experience more fun than ever