Now let's learn some basic Estonian conversation. This lesson will teach you how to introduce yourself, as well as simple words and phrases like yes, no, excuse me and I don't understand. Learn these and you'll be ready to conduct short conversations in Estonian.
This lesson is part of the chapter "Learning Estonian".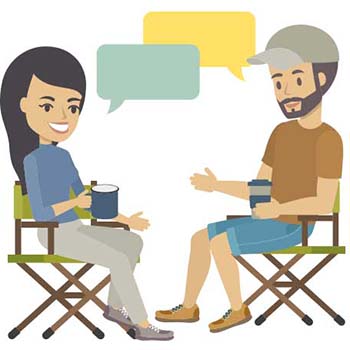 Video: How to say your name in Estonian
Created by Little Miss Squirrel
Vocabulary
Basic conversation
| English | Estonian |
| --- | --- |
| yes | jah |
| no | ei |
| please / you're welcome | palun |
| you're very welcome | ole lahke |
| thank you | aitäh |
| thank you very much | suur aitäh |
| thanks | aitäh |
| Excuse me! | Vabandust! |
Communication
English
Estonian

I understand.

Saan aru.

I don't understand.

Ma ei saa aru.

Hello?

(on the phone)

/ I beg your pardon?

Hallo

What does that mean?

Mida see tähendab?

I don't know.

Ma ei tea.

I don't speak Polish.

Ma ei räägi poola keelt.

I speak a little Polish.

Ma räägin natuke poola keelt.

Do you speak English?

(informal)

Kas sa räägid inglise keelt?

Do you speak English?

(formal)

Kas te räägite inglise keelt?

Yes, I do speak English.

Jah, ma räägin inglise keelt.

No, I don't speak English.

Ei, ma ei räägi inglise keelt.
Making acquaintances
| English | Estonian |
| --- | --- |
| Please talk more slowly! | Palun räägi aeglasemalt! |
| Nice to meet you! | Meeldiv tutvuda! |
| How are you? | Kuidas sul läheb? |
| Good, thank you! | Hästi, aitäh |
| I'm well, thanks! | Mul läheb hästi, aitäh! |
| Not bad, thanks! | Pole paha, aitäh! |
| very bad | väga halb |
| What's your name? | Mis su nimi on? |
| My name is [...]. | Mu nimi on […]. |
| What's your first name? | Mis su eesnimi on? |
| My first name is [...] | Minu eesnimi on […]. |
| How old are you? | Kui vana sa oled? |
| I'm [...] years old. | Olen […]-aastane. |
| What are your hobbies? | Mis su hobid on? |
| What do you like doing? | Mida sulle teha meeldib? |
| What are you doing (at the moment)? | Mida sa (praegu) teed? |
| Where do you live? | Kus sa elad? |
| I live in [...]. | Ma elan […]s. |
| I'm from England | Olen pärit Inglismaalt. |
| I'm English | Olen inglane. |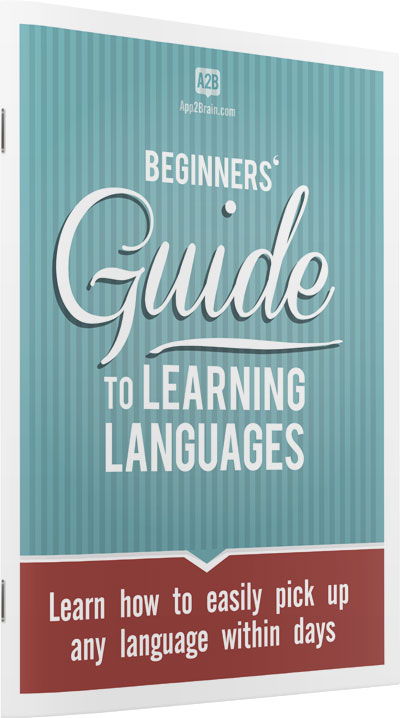 Download your free language learning guide
Our free 18-page PDF ebook will teach you how to:
Get (and stay) motivated learning a new language
Achieve 80% of your goals with only 20% of the effort
Make your learning experience more fun than ever