Language
Happy Birthday!
Romanization
Pronunciation

Per molts anys!
Felicitats!

Tillykke med fødselsdagen!

დაბადების დღეს გილოცავ!
დაბადების დღეს გილოცავთ!

dabadebis dghes gilotsav!
dabadebis dghes gilotsavth!

Alles Gute zum Geburtstag!

Janmdin kee shubhakaamanaaein!

Til hamingju með afmælið!

rikreay thngaikhuob kam neut.

Daudz laimes dzimšanas dienā!

Wszystkiego najlepszego z okazji urodzin!

Všetko najlepšie!
Šťastné narodeniny!
Did you know you can learn all those
languages for free with App2Brain?
Click here to choose the language you'd like to learn:
App2Brain offers you comprehensive lessons to learn a wide range of languages from all over the world. Our goal is to provide you with everything you need to get started writing, understanding and actually speaking your language of choice, and making your language learning journey as fun and efficient as possible.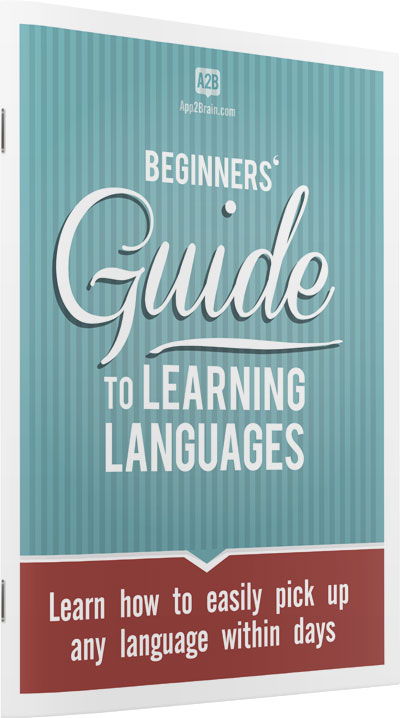 Download your free language learning guide
Our free 18-page PDF ebook will teach you how to:
Get (and stay) motivated learning a new language
Achieve 80% of your goals with only 20% of the effort
Make your learning experience more fun than ever