Now let's learn some basic Turkish conversation. This lesson will teach you how to introduce yourself, as well as simple words and phrases like yes, no, excuse me and I don't understand. Learn these and you'll be ready to conduct short conversations in Turkish.
This lesson is part of the chapter "Learning Turkish".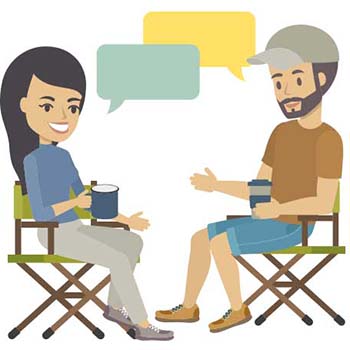 Vocabulary
Basic conversation
English
Turkish
Pronunciation
(Audio)
yes
evet
no
hayır
please / you're welcome
lütfen
rica ederim


you're very welcome
bir şey değil
thank you
teşekkürler
thank you very much
çok teşekkürler
thanks
teşekkürler
Excuse me!
Afedersiniz!
Communication
English
Turkish
Pronunciation
(Audio)
I understand.
Anlıyorum.
I don't understand
Seni anlamıyorum.
Hello (on the phone) / I beg your pardon?
Selam
What does that mean?
Bu ne anlama geliyor?
I don't know.
Bilmiyorum.
I don't speak Polish.
Lehçe konuşmuyorum
I speak a little Polish.
Biraz Lehçe konuşabiliyorum.
Do you speak english? (informal)
İngilizce konuşabilir misin?
Do you speak english? (formal)
İngilizce konuşabilir misin?
Yes, I do speak english.
evet, İngilizce konuşuyorum
No, I don't speak english.
Hayır, İngilizce konuşmuyorum
Making acquaintances
English
Turkish
Pronunciation
(Audio)
Please talk more slowly!
Lütfen biraz daha yavaş konuşun!
Nice to meet you!
Seninle tanışmak güzel
How are you?
Nasılsın
Good, thank you
Güzel, teşekkürler
I'm well, thanks!
İyiyim, teşekkür ederim!
Not bad, thanks!
Fena değil, teşekkürler!
very bad
çok kötü
What's your name?
İsminiz nedir?
My name is [...].
Benim ismim […].
What's your first name?
İsmin nedir?
My first name is [...]
İsmim […].
How old are you?
Kaç yaşındasın?
I'm [...] years old.
[…] yaşındayım.
What are your hobbies?
Hobilen nelerdir?
What do you like doing?
Neler yapmayı seversin?
What are you doing (at the moment)?
Şu an napıyorsun?
Where do you live?
Nerede ikamet ediyorsunuz?
I live in [...]
[…] ikamet ediyorum.
I'm from England
İngiltere'den geliyorum.
I'm English
İngilizim.
References: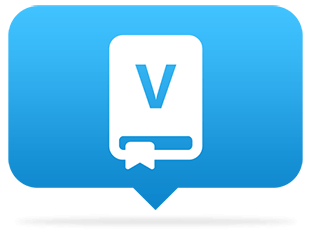 Use our free online vocabulary trainer to learn these and many other useful Turkish words and phrases
The free App2Brain vocabulary trainer is a fun and effective way to memorize vocabulary. It helps you learn hundreds of basic Turkish words and phrases quickly. Try it out now!