Now let's learn some basic Swedish conversation. This lesson will teach you how to introduce yourself, as well as simple words and phrases like yes, no, excuse me and I don't understand. Learn these and you'll be ready to conduct short conversations in Swedish.
This lesson is part of the chapter "Learning Swedish".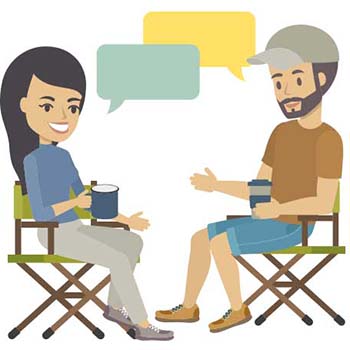 Vocabulary
Basic conversation
English
Swedish
Pronunciation
(Audio)
yes
ja
no
nej
please / you're welcome
varsågod
you're very welcome
det var så lite så
thank you
tack
thank you very much
tack så mycket
thanks
tack
Excuse me!
Ursäkta mig!
Communication
English
Swedish
Pronunciation
(Audio)
I understand.
Jag förstår.
I don't understand
Jag förstår inte
Hello (on the phone) / I beg your pardon?
Hej
What does that mean?
Vad betyder det?
I don't know.
Jag vet inte.
I don't speak Polish.
Jag talar in polska.
I speak a little Polish.
Jag talar lite polska.
Do you speak english? (informal)
Pratar du engelska?
Do you speak english? (formal)
Talar du engelska?
Yes, I do speak english.
Ja, jag talar engelska.
No, I don't speak english.
Nej, jag talar inte engelska.
Making acquaintances
English
Swedish
Pronunciation
(Audio)
Please talk more slowly!
Var god tala långsammare!
Nice to meet you!
Trevligt att träffas!
How are you?
Hur mår du?
Good, thank you
Bra, tack!
I'm well, thanks!
Jag mår bra, tack!
Not bad, thanks!
Rätt så bra, tack!
very bad
väldigt dåligt
What's your name?
Vad heter du?
My name is [...].
Mitt namn är […].
What's your first name?
Vad är ditt förnamn?
My first name is [...]
Mitt förnamn är […].
How old are you?
Hur gammal är du?
I'm [...] years old.
Jag är […] gammal.
What are your hobbies?
Vad had du för hobbys?
What do you like doing?
Vad gillar du att göra?
What are you doing (at the moment)?
Vad gör du (för tillfället)?
Where do you live?
Vart bor du?
I live in [...]
Jag bor i […].
I'm from England
Jag är från England.
I'm English
Jag är engelsk.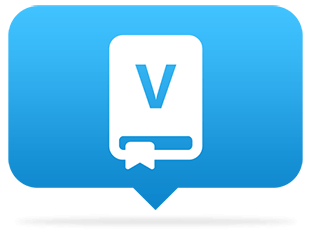 Use our free online vocabulary trainer to learn these and many other useful Swedish words and phrases
The free App2Brain vocabulary trainer is a fun and effective way to memorize vocabulary. It helps you learn hundreds of basic Swedish words and phrases quickly. Try it out now!