Learn the Spanish language with App2Brain.com and train it with our Vocabulary Trainer App – it's easy and it's for free!
2. Learn basic Spanish words & phrases
Choose the lesson you'd like to learn:
3. Train them with our Vocabulary Trainer
Train and repeat what you've learned in our vocabulary lessons:
How do you say
What are you doing (at the moment)?
in Spanish?
Correct answers: 0
Wrong answers: 0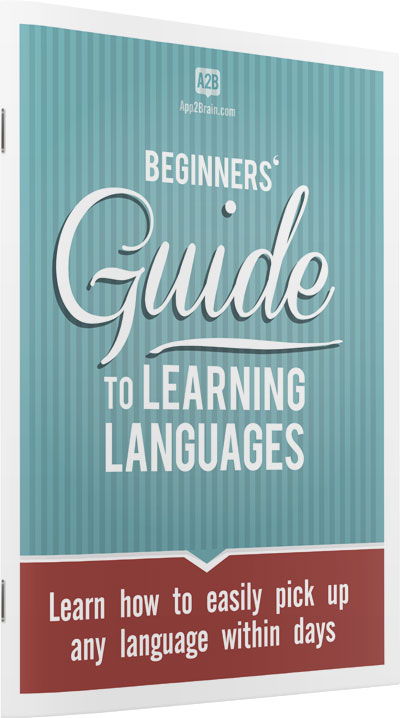 Download your free language learning guide
Our free 18-page PDF ebook will teach you how to:
Get (and stay) motivated learning a new language
Achieve 80% of your goals with only 20% of the effort
Make your learning experience more fun than ever
4. Watch our recommended Videos
Videos are a perfect way to learn a new language. We've compiled a list of the most useful and fun ones that will help you get started quickly and stay motivated along the way.