Now let's learn some basic German conversation. This lesson will teach you how to introduce yourself, as well as simple words and phrases like yes, no, excuse me and I don't understand. Learn these and you'll be ready to conduct short conversations in German.
This lesson is part of the chapter "Learning German".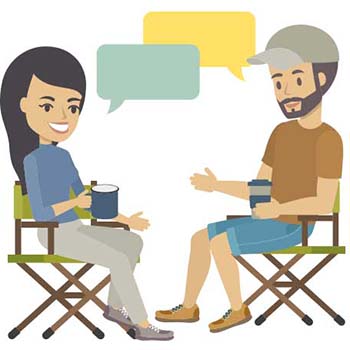 Vocabulary
Basic conversation
English
German
Pronunciation
(Audio)
yes
ja
no
nein
please / you're welcome
bitte
gern geschehen


you're very welcome
bitte sehr
thank you
danke
thank you very much
dankeschön
thanks
danke
Excuse me!
Entschuldigung!
Communication
English
German
Pronunciation
(Audio)
I understand.
Ich verstehe.
I don't understand
Ich verstehe dich nicht.
Ich verstehe Sie nicht.


Hello (on the phone) / I beg your pardon?
Hallo?
Bitte?


What does that mean?
Was bedeutet das?
I don't know.
Ich weiß nicht.
I don't speak Polish.
Ich spreche kein Polnisch.
I speak a little Polish.
Ich spreche ein Bisschen Polnisch.
Do you speak english? (informal)
Sprichst du Englisch?
Do you speak english? (formal)
Sprechen Sie englisch?
Yes, I do speak english.
Ja, ich spreche Englisch.
No, I don't speak english.
Nein, ich spreche kein Englisch.
Making acquaintances
English
German
Pronunciation
(Audio)
Please talk more slowly!
Bitte langsamer sprechen!
Nice to meet you!
Schön dich kennenzulernen!
How are you?
Wie geht's?
Good, thank you
Gut, danke!
I'm well, thanks!
Mir geht's gut, danke!
Not bad, thanks!
Nicht schlecht, danke!
very bad
sehr schlecht
What's your name?
Wie heißt du?
My name is [...].
Ich heiße […].
What's your first name?
Wie ist dein Vorname?
My first name is [...]
Mein Vorname ist […].
How old are you?
Wie alt bist du?
I'm [...] years old.
Ich bin […] Jahre alt.
What are your hobbies?
Welche Hobbies hast du?
What do you like doing?
Was machst du gerne?
Was tust du gerne?


What are you doing (at the moment)?
Was machst du (gerade)?
Was tust du (gerade)?


Where do you live?
Wo wohnst du?
I live in [...]
Ich wohne in […].
I'm from England
Ich komme aus England.
I'm English
Ich bin Engländer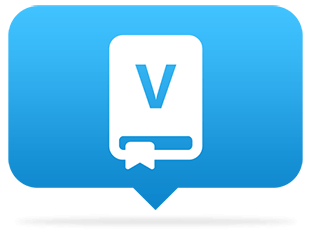 Use our free online vocabulary trainer to learn these and many other useful German words and phrases
The free App2Brain vocabulary trainer is a fun and effective way to memorize vocabulary. It helps you learn hundreds of basic German words and phrases quickly. Try it out now!