Now let's learn some basic French conversation. This lesson will teach you how to introduce yourself, as well as simple words and phrases like yes, no, excuse me and I don't understand. Learn these and you'll be ready to conduct short conversations in French.
This lesson is part of the chapter "Learning French".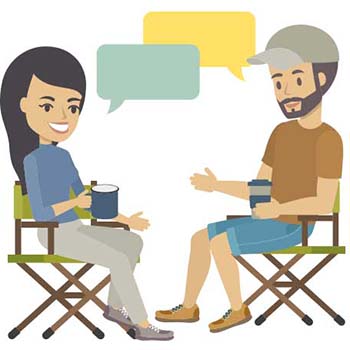 Vocabulary
Basic conversation
English
French
Pronunciation
(Audio)
yes
oui
no
non
please / you're welcome
s'il vous plaît
you're very welcome
vous êtes le bienvenue
thank you
merci
thank you very much
merci beaucoup
thanks
merci
Excuse me!
Excusez-moi!
Communication
English
French
Pronunciation
(Audio)
I understand.
Je comprends.
I don't understand
Je ne comprends pas.
Hello (on the phone) / I beg your pardon?
Bonjour
What does that mean?
Qu'est-ce que cela veut dire?
I don't know.
Je ne sais pas.
I don't speak Polish.
Je ne parle pas polonais.
I speak a little Polish.
Je parle un peu le polonais.
Do you speak english? (informal)
Parlez-vous anglais?
Do you speak english? (formal)
Parlez-vous anglais?
Yes, I do speak english.
Oui, je parle anglais.
No, I don't speak english.
Non, je ne parle pas l'anglais.
Making acquaintances
English
French
Pronunciation
(Audio)
Please talk more slowly!
Se il vous plaît parler plus lentement!
Nice to meet you!
Ravi de vous rencontrer!
How are you?
Comment ça va?
Good, thank you
Bon, je vous remercie.
I'm well, thanks!
Je vais bien, merci!
Not bad, thanks!
Pas mal, merci!
very bad
très mauvais
What's your name?
Quel est votre nom?
My name is [...].
Mon nom est […].
What's your first name?
Quel est votre prénom?
My first name is [...]
Mon prénom est […].
How old are you?
Quel âge avez-vous?
I'm [...] years old.
J'ai […] ans.
What are your hobbies?
Quels sont vos hobbies?
What do you like doing?
Qu'aimez-vous faire?
What are you doing (at the moment)?
Que faites-vous (pour le moment)?
Where do you live?
Où habitez-vous?
I live in [...]
Je vis à […].
Je vis au […].


I'm from England
Je suis de l'Angleterre.
I'm English
Je suis Anglais.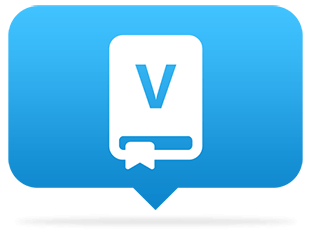 Use our free online vocabulary trainer to learn these and many other useful French words and phrases
The free App2Brain vocabulary trainer is a fun and effective way to memorize vocabulary. It helps you learn hundreds of basic French words and phrases quickly. Try it out now!